09 November 2019
Re: Thank you Note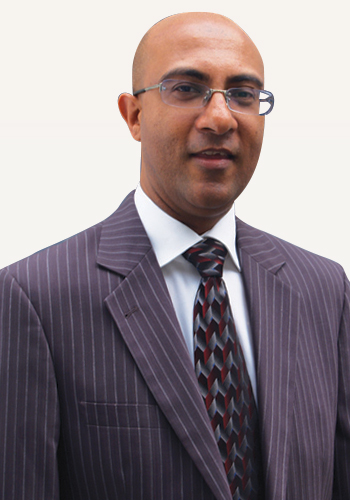 Dear Friends,
It has really been an intense past 2 weeks and I just can't believe that we are Friday 09 November a week after this resounding success of the Launch Event of ITIC which everybody in the Tourism industry in the UK and globally congratulating for such an initiative and which I have personally echoed and witnessed from the several gatherings during the past few days in London.
I would like personally to thank you all members of the Advisory Board, namely: Dr. Taleb Rifai our Chairman, Hon. Najib Balala our Vice-Chairman, Gerald Lawless, Isabel Hill, Daniela Wagner, Anita Mendiratta, Dimitrios Buhalis, Susanna Saari, Sen Ramsamy, Catheryn Khoo-Lattimore for your precious contribution, time and effort for the past few months which lead to the positive results we all enjoying.
I think a new baby is born with multiple capabilities. It's a start of a new adventure with new partnership agreements to stir the next phase of global investment through tourism and peace and also as a model of development that can promote self-employment among the local community in a sustainable manner in both Africa and island economies and other parts of the world. I believe & think we have a fantastic concept – Think Tourism 360 which is the Think Tank of the organisation through its conferences and events and Investourism our tourism investment platform.
Well, on behalf of our Advisory Board our biggest gratitude goes to H.E Mrs. Marie-Louise Coleiro Preca The President of Malta, our patron and who has graciously accepted to participate in the Launch event of ITIC.
Our sincere thanks also goes to Ministers of Tourism present namely: Hon. Najib Balala of Kenya, Hon. Edmund Bartlett of Jamaica and Hon. Konrad Mizzi of Malta for their valuable contributions.
I would like to thank also everyone who has helped us to materialize this Launch Event, our media partners IC Publications and its Director Omar Ben Yedder, publisher of Africa Business, New African and The New African Woman, Jacobs Media group and Travel Weekly, in particularly Daniela Wagner, ETurbo news, Finn Partners our PR firm in particularly Debbie Flynn, our supporting partners WTTC and SKAL International, our sponsors Intercontinental and Daiichi and to my shareholders and whole team at Daiichi for their full support which have contributed for the success of this Launch Event.
Thank you also to all my friends in the UK and also to all the staff of the hotel: the technicians, the waiters and everyone who have helped us to realize this project.
On a personal note, I wish to present a sincere and warm thank you to my relatives and family in particularly my wife Izrina and to my little girl Izia whom I have missed a lot during the past 2 weeks.
Now I would like to thank someone deep of my heart, a very good good good man, my very good friend Dr. Taleb Rifai and as we call him the God Father of the global tourism industry, he continues to crusade the world to inspire us with deep knowledge and hands-on experience of global tourism and without him this project would not have been able to take off.
As stated above, a new baby is born with multiple capabilities and already linking strong ties and partnerships with the Mediterranean Tourism Foundation and the Global Resilience Center and Crisis Management and we would like in the future to build up many more partnerships with other oganisations as our mission is to bring everyone together and promote tourism through peace. A special thank you to Andrew Muscat and Hon. Edmund Bartlett from the two above-mentioned organisations for their unflinching support.
Finally, I would like to have a special word of thanks to Daniela Wagner and Anita Mendiratta for their unflinching support and precious collaboration by driving the Launch Event with dexterity and mastery.
Tourism is a great industry, an industry that can stimulate all the other sectors of the economy and our conference next year will focus on tourism development in the rising continent of Africa and island economies to prosper in a sustainable manner and through peace.
Thank you again.
Warmest regards,
Ibrahim Ayoub
ITIC Organiser
& CEO Daiichi Display Ltd